Talking to Your Investors Vs. Your Customers – Are You Doing it Wrong?
July 30, 2019
De-Myth-tifying Marketing for startups
October 21, 2019
Your website is Your Most Important Employee!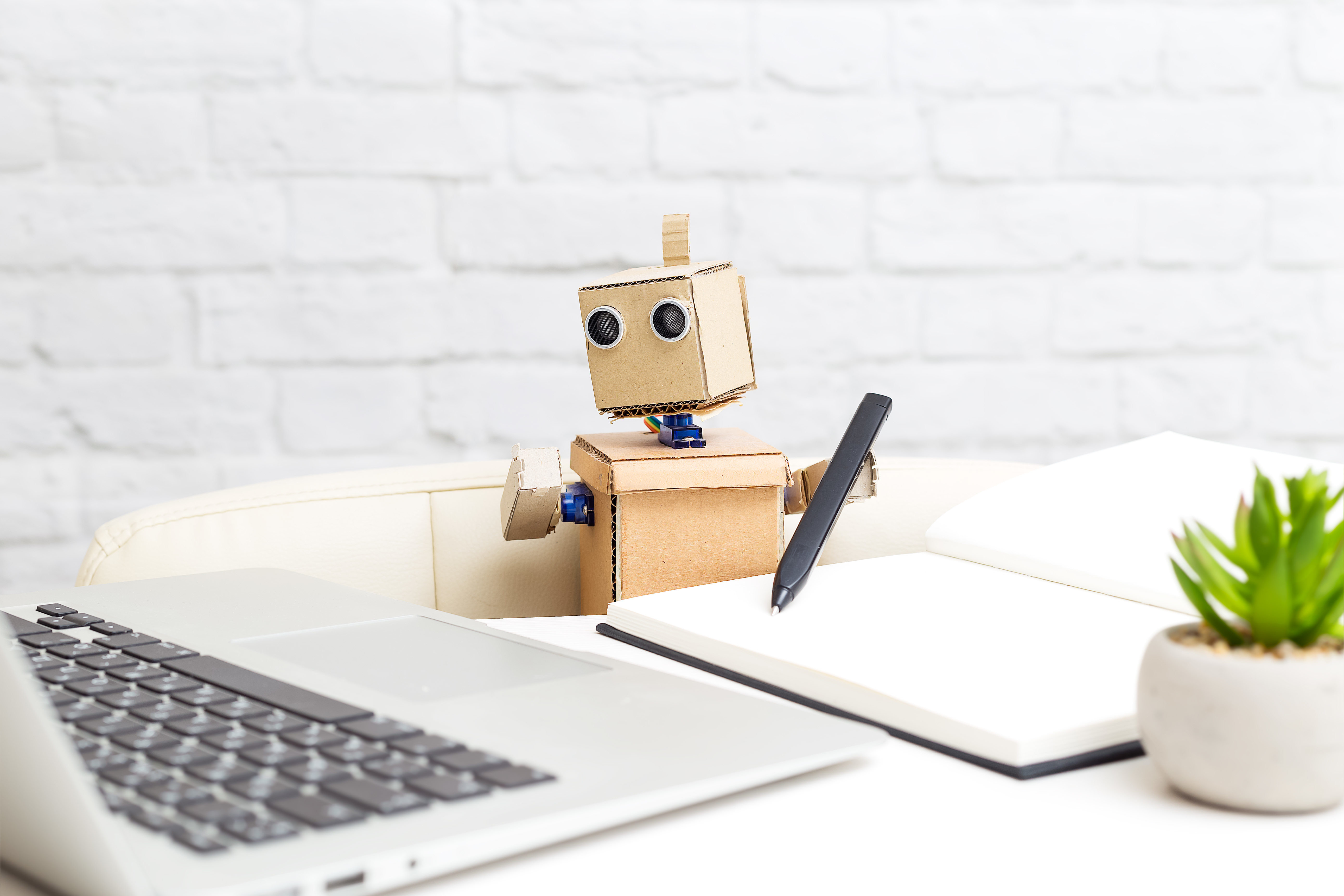 For most startups, a website is probably their most important asset, especially in light of the tight budgets and resources they (don't) have. With not a lot of ongoing marketing activities and limited to non-existing sales teams, the website is your never-tired, never-hungry, never-on-a-vacation, and always-on-the-job salesperson. It's working (or should be working) for you 24/7, 365 days a year and is happy to speak to both investors and consumers, generate leads, promote sales and provide a validation point for your researching potential customers. I think you'd agree that it's important to make sure that this diligent employee is qualified to handle all these tasks and is delivering results accordingly.

Surely you won't hire a Fiverr to take care of your sales or a junior developer to lead your technology – and your website is no different. You should treat it with respect and allocate sufficient resources if you want it to perform well and provide you with great results rather than just A result.

"A bad website is like a grumpy salesperson." (Jakob Nielsen)

If you find yourself saying things like 'my website is not perfect but at least I have one', you should know you are falling to one of the most common myths of businesses in general and disruptive startups in specific.

Your early adopters, your investors and your prospect clients – they all go to your website as their first stop. However, if they can't understand what is it that you are doing, and do not feel like they want to engage with you, then your website is causing you more harm than it helps you, and the bad news is – you can't fire him!

BTW, If you are also running an advertising campaign and trying to drive traffic to this "not so bad" website, then you are basically throwing money down the drain.

It's Not About the Bells and Whistles

Don't get us wrong; same as you don't need to spend a fortune on hiring a 'talent' when you can't afford to, you also don't need to have a website that has all the bells and whistles from day One. What you do need is something that's good enough – something that delivers on its promise.

Take Uber as an example; Uber started off with an "at least I have something" type of website in 2010. They quickly realised they have nothing and so they tweaked into something that was still basic but had all the right ingredients, messaging and calls-to-action. It worked for them and they stuck to it for 2 very crucial years through which they grew, raised money, and established their new ride-sharing model. It was only after these 2 years (in 2013) that they shifted to a more "modern" and sleek look that was aligned with their brand and had all the pyrotechnics.
We have personally witnessed how some startups, not as big as Uber (yet), had 10X leads in avg. after moving from an "Ok" website to a "very good" website – not because they spent $100K on a website (they didn't) ⎯ but because they had a website with a well-thought-of strategy behind it and a great execution of it.
We hope that by now you can agree that you need to put a little more thought and effort into creating your website. But what does this really mean?

How many professionals does it take to create a website?

The common answer will be 1-2. When founders usually think of creating/revamping their website, they tend to look for website developers, directing them at a theme they like and pouring in the content according to template restrictions. Others will add a designer or a copywriter to the mix in order to create a more bespoke website and support the developers as they progress.

We hate (not really) to break it down to you, but if you really want to create a powerful website, you probably need at least 3 professionals (or a good team that has all of these skills inhouse) and here's why:
Reverse Engineering Website Creation

Let's look at the end result – the website. It has HTML/CSS codes, integrations to sales CRMs, forms, security functions, etc. For this, you need a developer (unless you are using the WIXes of the world). You would want to make sure you're working with someone that has the right experience and skills, that can write SEO friendly line of codes etc.

However, the developer is (usually) not a designer or marketer (and for a reason). What s/he does is taking a mockup and bringing it to life using technological skills.

Unless you're using a template (and we will soon explain why you shouldn't…), you would also need someone to provide the developer with the desired final result and the actual graphic files. This brings us to the website graphic designer. Note we emphasised it should be a website graphic designer and not just any designer. There are many types of designers out there (specialising in brand, packaging, multimedia, photoshop artists, etc.) and you need someone who understands website design, has the right experience, keeps up with latest trends and knows how to work with a website developer.

But wait a minute! How does the designer know what to design? What should be on the Home page? What sections should come first? What icons/buttons/call-to-actions do you need? Where should you place them?

This is where the "website architects" comes into play; they are your strategic copy-writers who are going to make sure your website will be connected to your business goals and your target audience, have the right messaging, call-to-action, micro-copy, and most importantly, the right logical flow of the website. If they don't set the right foundations for the website in terms of wording and layouts, nothing the designer or the developer will do can save it from going bad.

Experienced ones can work with the designers and direct them to come up with a result that brings their concept to life, and with the developers on making sure it's backed up by the right functionality.

On top of these 3 core professionals, you may need additional expertise to support your goals and your marketing plan: like SEO Experts who will make sure you're basic set up is in line with the search engine's standards, animators/videographers if you need an explainer video, animations, etc.

Let's Talk Budgets

How much would you pay for your most hard-working, result-driven employee? That's how you should look at websites when budgeting your next website revamp.

Pending on the size of the website and its complexity, website prices range anywhere between $500-$50,000. On the lower end, you can find offshore developers, and cheap templates and on the higher end, you would find expensive/boutique agencies or more complex websites that have animations, videos etc. It really depends on the scope of work and the objectives but at the end of the day, for the price of less than one-year worth of employment, you get to keep your most loyal employee for as long as you need it.

Set and Forget?

One of the things that you need to remember about your website is that it's never a one-off thing, especially not in the world of startups. As your business grows or pivots, it needs to do the same. It can serve you well for a long time if you keep updating it and maintaining it on a regular basis, but you also need to revisit it every now and then and make sure it is still performing his job well: you need to check that you still have the same objectives, that your sales cycle is still supported by it and that the brand is coherent and shines through it. If not, it's back to the drawing board.