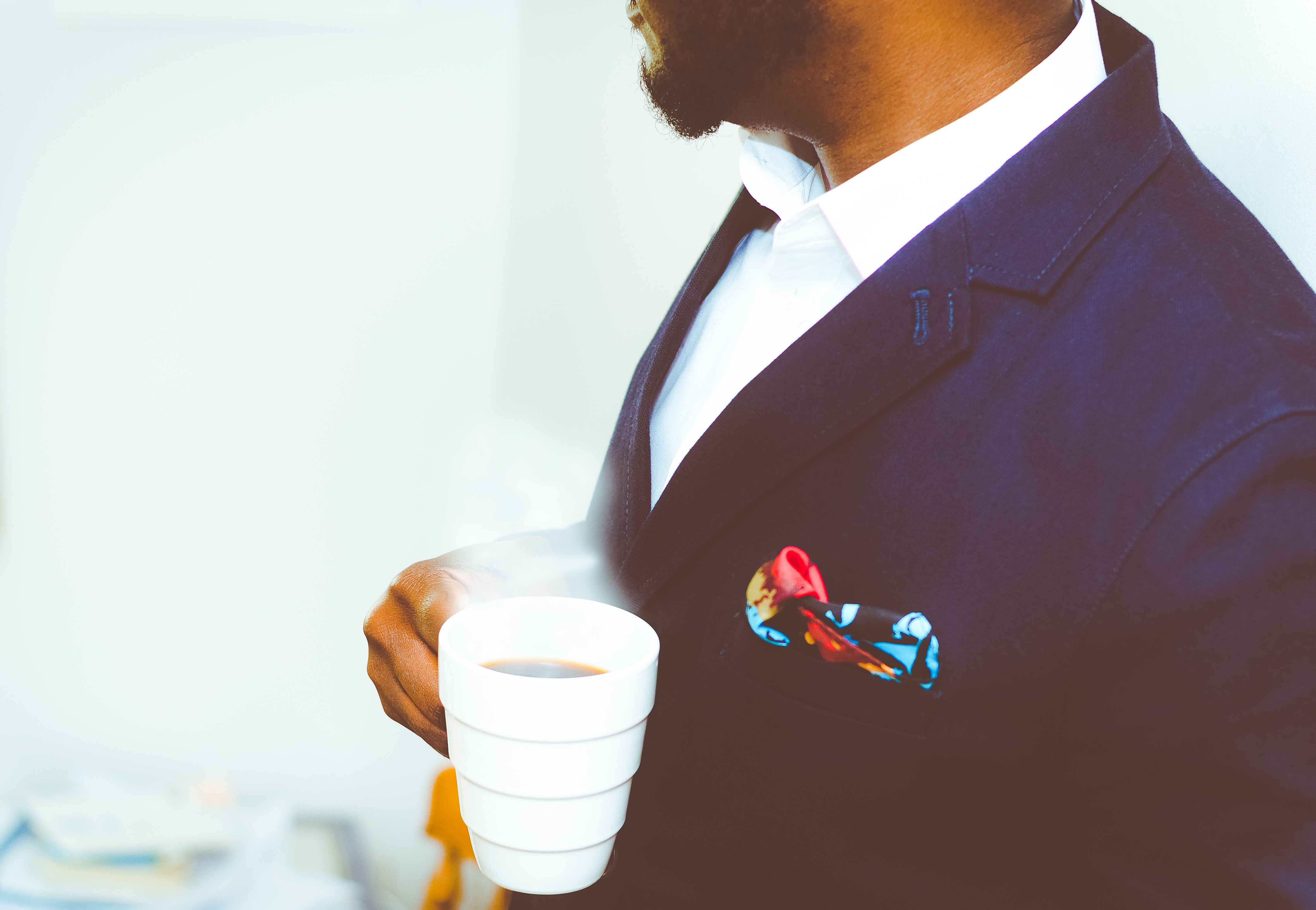 Is Entrepreneurial Marketing a Real Thing?
February 17, 2016
The Art Of Dating Your Customers
Turning Dating Expertise Into Marketing Tactics
This post was originally published on Valentine's Day. I couldn't think of a better day to post this article.
Since then, it got a life of its own and I was asked to share it with a lot of local Aussie entrepreneurs and marketers (it even got mentioned on SmartCompany – Click here to read all about it).
If you want to skip the read and watch my 30 min Keynote in SouthStart Conference – Check out the full keynote video here, otherwise you can keep on reading this summary.
"The Art of Dating Your Customers" is actually something I have been working on for quite a while. It's my unique methodology so obviously it makes me happy to hear people find it valuable. This post will explain the basics of it.
There are many theories out there that are trying to find similarities between dating and marketing tactics and advise you accordingly. However, they usually focus on only one part of the process, whereas I claim that the whole business life cycle, from the advertisement to the customer support, is EXACTLY like dating.
And if you start thinking of it that way, you will understand why some marketing tactics make sense. The only difference is that in the business world you are actually encouraged to ditch monogamy (enjoy it while you can).
There is no cookbook or magic formula, and just like in real life, there is a lot of trial and error. But there are basic principles one should follow.
I hereby present to you a very quick guide for dating your customers:
1. It Is Not for Better or for Worse – Sorry to spoil the mood, but long gone are the days of loyal customers. The minute something younger and better looking pops up (or God forbid you really mess it up), it is probably the end of the relationship. But that's absolutely fine. It just means that you have to work harder to keep your customer satisfied and for as long as you can. It just means you have to develop unique and creative ways to get them to stay and fall in love with you, meaning, get them to make an irrational decision to stay with you. Your main metric is not marriage – It's Lifetime Value (LTV)!
2. Put Yourself Out There – Before you even start looking for a date, you have to declare to the world that you are in search for that special one. The more people you tell and the more dating tools and websites you use, the better your chances are to find someone. Same with product launches. I cannot stress enough how important it is to conduct a pre-launch campaign for your product. It is the best way to build up anticipation, gain traction, and educate the market before asking anyone to buy anything.The secret to a good pre-launch campaign is getting your name out as much as possible. You can do this through PR, influencers, social media, personal networks, events, ads, bloggers, friends, etc.
Apple is probably the best example of pre-launching products but we will leave this for another post. Their marketing tactics are to die for!
3. The Match Maker Pitch – Like in Tinder, people make a decision in seconds based on what they see and read, and you are only a swipe away from being rejected. This is why you should study your target audience carefully and match your content (images, messaging, colours, etc.) to who they are and where they hang out.
This is the perfect time to start experimenting with your ads, landing pages and funnels. Use tools like Convert, Optimizley, Unbounce – whatever works best for you.
4. You Got Her/His Phone Number, Now What? Sometimes it happens; you get your first registration. Rather than patting yourself on the shoulder, you have to respond quickly enough. Set up an automated welcome email – say thank you to your customer for showing interest and set up a date for your next action (call, email, date, product launch, etc.). Make sure you are friendly and welcoming, and setting the expectations right.
5. Build The Anticipation – This is where I see most companies fail. Imagine you talk to a girl and schedule a date for 3 weeks from now. You don't call her, you don't do anything, but then, 3 weeks later you show up at her doorstep. Hmmm. You can see where I'm going with this, right?There is a crucial step on the way – you must keep your list warm. Schedule a serious of emails to educate them, build your credibility, and build up the excitement. Things like updates or an early bird special just for them for launch can usually do the trick. It's all about keeping your product alive in their mind, and the closer you get to the launch date, the more frequent your emails should be.
6. The Importance of Your First Date – What to wear? Where should I take her/him? How much should I spend? All of these questions apply to your launch campaign as well. Ask yourself what will the announcement look like? What landing page will it lead to? How would you impress your visitors? This is THE day to use every trick in the book to get new users hooked! It's your time to shine, so make sure you plan carefully.Make sure your site can handle the volume,  have the PR ready, your support team in place, and basically do whatever you can to not mess it up. Just remember that a first date is also your opportunity to mess up a relationship forever.
7. Didn't Work? Try Staying Friends – Who knows? Maybe they will change their minds in time. Even if your users didn't "bite" the first time around, you can still convince them to stick around and keep in touch. You can try things like exit-intent-pop-ups (offering a value proposition if they give you their email or like you on Facebook, etc.), retargeting ads, and drip email marketing tactics.Your aim: educate, build up a rapport and credibility, provide useful content, make an offer they can't refuse, etc. You need to SLOWLY getting them back in! And know when to back down! Nobody likes stalkers.
8. You Made It? Great, Now Go Viral – Simply put, you have to get her to talk you up to her friends. What does that mean in online marketing? Shares, reviews, ratings, postings. You can't ask for it after your first communication with your users, but you can definitely try to implement smart ways of doing it.Shoeboxed, for example, asks you if you like their app. If you say yes, you are redirected to the app store and if you say no, you can submit a support ticket. Or you can give them good reasons to do it themselves without incentivising them. For example, SneakingDuck's beautiful package get people to post about it without being asked):
9. Get to Know Them Better – Build your relationship. Listen to your customers and take every opportunity to ask them questions (live chat, support, pick up the phone, or send out a survey). You'll be surprised how much insight you can gain simply by asking the right questions at the right time. One simple example is when a user sends you an email asking to cancel a membership. First, help them out and be as friendly as possible, and in the end tell them you are really trying to learn and improve your service and ask what could be done better next time.Aggregate this data, keep an eye for repetitive stuff (good/bad), talk to your team about it, and look for ways to learn and improve. It's your best chance to understand how to grow your business.
10. Seal The Deal by Tapping Into Their Emotions – going back to point#1, if you want them to stay for longer, you need to make them fall in love with you. And it doesn't matter if you think your product or service is boring. ANYTHING can have a bit of personality.
If you ever sent an email using MailChimp and got the high-fives you know what I mean. It's the little things that counts.Just to throw some ideas in the air: use sounds (think about how satisfying it is to empty your trash folder), smell (make sure they get a package filled with aroma/scent/smell of new things), sight (think about your packaging, colours, fonts), the right language, personalisation, cute hand-written notes, etc. Even if you don't have an e-commerce, you can achieve most of this or even considering sending out stuff (a pair of socks or a T-shirt) as a way to say thank you.
And there you have it – 10 marketing tactics for a happy relationship with your customers. I could talk for hours about each bullet point and give so many examples and ideas, which I promise to do in a later post, but the one thing they all have in common is that the key to any good relationship is communication. If take just one thing out of this 5 min read, let it be that!
Found any other similarities? Have some great examples to support this theory? I would be more than happy to hear all about it.